Jan Vacek (Assoc. Prof. Ing. Ph.D.)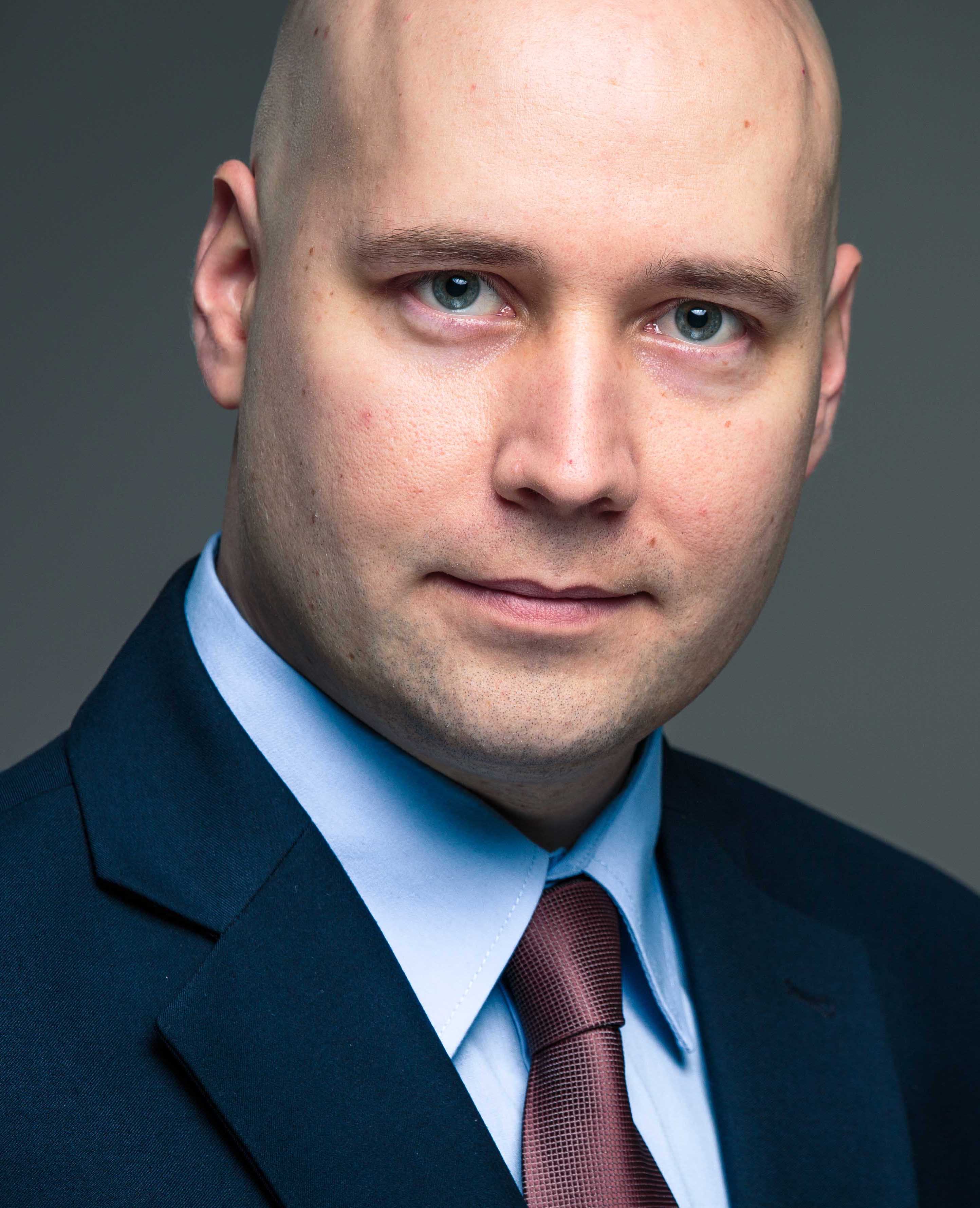 Department of Medical Chemistry and Biochemistry
Hněvotínská 3
775 15 Olomouc, Czech Republic
e-mail: jan.vacek@upol.cz
tel: +420 585 63 2303
web: http://vacek.upol.cz
Research Topics:
electroanalytical chemistry and biophysical methods for nucleic acids and protein research
sensors and electronics for the study of DNA- and protein-drug interactions
functional polymers and the development of new microelectrode-based approaches
Position:
2005 – 2009
research position (Institute of Biophysics ASCR in Brno)
2009 – 2013
assistant professor (Palacky University in Olomouc)
from 2013
associate professor (Palacky University in Olomouc)
Education and postgraduate training:
1997 – 2001
secondary school (Secondary technical school of chemistry in Brno)
2001 – 2005
undergraduate study (Mendel university in Brno)
2005 – 2009
Ph.D. study (Masaryk university in Brno)
Membership:
International Society of Electrochemistry
Bioelectrochemical Society
Royal Society of Chemistry
Czech Chemical Society
Czech Society for Biochemistry and Molecular Biology
Czech Society of Clinical Biochemistry
Teaching activites:
J.V. is the guarantor and lecturer of Medical Chemistry for Czech and international dentistry students, and tutorial lecturer of Biochemistry for international general medicine students.
From 2015, J.V. is also member of the doctoral committee for Ph.D.s in Medicinal chemistry and clinical biochemistry at Palacky University.
Research Fellowships:
2008, University of East Anglia, Norwich, UK
2011, Hunan Agricultural University, Changsha, China
2012, University in Limoges, France
Grant Projects (current, J.V. as principal investigator):
Ministry of Education, Youth and Sports of the Czech Republic, No. 1468/2007
The Grant Agency of the Czech Republic, No. P503/11/P312
Ministry of Industry and Trade of the Czech Republic, No. FR-TI4/457
The Grant Agency of the Czech Republic, No. 14-08032S
European Cooperation in Science and Technology, EU COST Action BM1203 EU-ROS and COST Action CM1206 EXIL (J.V. as MC member)
Ministry of Education, Youth and Sports of the Czech Republic, project No. LD14033
Publications:
100 papers, with more than 1,800 citations without self-citations
H-index 24
Patents: PV 2012-266, 2012-222 and 2014-30507
J.V. is the (co)author of 2 books: J. Vacek, B. Klejdus: Chromatography in the Research of Phenolic Secondary Metabolites, In: Chromatography Types, Techniques and Methods (Ed.: T. J. Quintin), p. 323-345, Nova science Publishers, Inc. (ISBN: 978-1-60876-316-0), New York, 2010. N. Cibicek, J. Vacek (Eds.): Principles and Applications of Analytical Methods in Laboratory Medicine, Palacky University (ISBN: 978-80-244-3951-8), Olomouc, 2014.
Recent publications:
Storch, J. Zadny, T. Strasak, M. Kubala, J. Sykora, M. Dusek, V. Cirkva, P. Matejka, M. Krbal, J. Vacek, Synthesis and Characterization of a helicene-based imidazolium salt and its application in organic molecular electronics, Chem. Eur. J. 21, 2343-2347, 2015
Havlikova, M. Zatloukalova, J. Ulrichova, P. Dobes, J. Vacek, Electrocatalytic assay for monitoring methylglyoxal-mediated protein glycation, Anal. Chem. 87, 1757-1763, 2015
Riman, Z. Bartosova, V. Halouzka, J. Vacek, D. Jirovsky, J. Hrbac, Facile preparation of nanostructured coppercoated carbon microelectrodes for amperometric sensing of carbohydrates, RSC Adv. 5, 31245–31249, 2015
Vacek, J. Hrbac, M. Svarc, Recent trends in technology of flow electrochemical detectors, CheMagazin, 25, 8-9, 2015
Hrouzek, A. Kapuscik, J. Vacek, K. Voracova, J. Paichlova, P. Kosina, L. Voloshko, S. Ventura, J. Kopecky, Cytotoxicity evaluation of large cyanobacterial strain set using selected human and murine in vitro cell models, Ecotox. Environ. Safety, 124, 177-185, 2016
Pyszkova, M. Biler, D. Biedermann, K. Valentova, M. Kuzma, J. Vrba, J. Ulrichova, R. Sokolova, M. Mojovic, A. Popovic-Bijelic, M. Kubala, P. Trouillas, V. Kren, J. Vacek, Flavonolignan 2,3-dehydroderivatives: Preparation, antiradical and cytoprotective activity, Free Rad. Biol. Med. 90, 114–125, 2016
Recent Active and Invited Presentations:
J.V. was recently invited as an invited and keynote speaker to the 8th Annual World Protein & Peptide Conference 2015 (China) and to the 66th Annual Meeting of the International Society of Electrochemistry (Taiwan), respectively.
J.V. was also invited as a young chairman to the Bioelectrochemistry 2013 ISE meeting in Bochum (Germany) and the 66th Annual Meeting of ISE 2015 (Taiwan).
Recent Awards:
Elsevier award for most cited paper – top 10 (JPBA) 2012
Participation Award of the 63rd Meeting of Nobel Prize Winners in Chemistry, Lindau, 2013
Palacky University Career Award, 2014
Early Career Analytical Electrochemistry Prize of the International Society of Electrochemistry, 2014
Best Educational Material Prize, Czech Society of Clinical Biochemistry, 2015