Kateřina Dostálová (PhD, MSc.)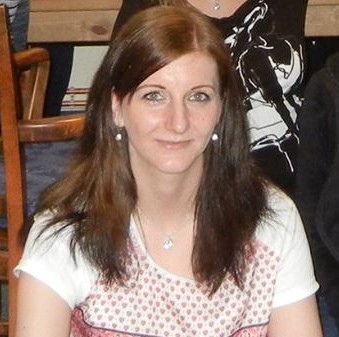 (born Mičová)
Department of Medical Chemistry and Biochemistry
Hněvotínská 3
775 15 Olomouc, Czech Republic
e-mail:
tel: +420 585 63 2308
Research Topics:
Development of analytical methods using liquid chromatography – tandem mass spectrometry (UHPLC-MS/MS) for therapeutic drug monitoring
Drug metabolization profiling using high resolution mass spectrometry (HRMS)
Targeted metabolomic analysis of various biological matrices using LC-MS/MS
Isothermal titration calorimetry (ITC)
Position:
2022 – present
Assistant professor, Department od Medicinal Chemistry and Biochemistry, Faculty of Medicine and Dentistry, Palacky University, Olomouc
12/2021 – 02/2022
Laboratory assistant – PCR analyses for COVID-19 disease, SPEA Olomouc, s.r.o.
2018 – 2021
Maternity leave
2012 – 2018
Scientific researcher, Laboratory for Metabolomics, Faculty of Medicine and Dentistry, Palacký University, Olomouc
2014 – 2019
Project specialist/Scientific researcher, Laboratory for Inherited Metabolic Disorders, Olomouc University Hospital, Olomouc
Education and postgraduate training:
2010 – 2014
Ph.D. in Medicinal Genetics,  Faculty of Medicine and Dentistry , Palacký University Olomouc
2005 – 2010
MSc. in Biochemistry, Faculty of Science, Palacký University Olomouc
2015
Proteome Discoverer and Compound Discoverer Users' Meeting, Bremen, Germany
2012
LTQ Orbitrap Operations , Unity Lab Service Training Courses – Maryline Carvalho
2009, 2011
Research fellowships – UHPLC-MS/MS methods for the diagnosis of metabolic disorders, Norwegian University of Science and Technology, Trondheim, Norway
Membership:
Czech Society of Clinical Biochemistry of the CMA JEP
Previous participation in projects:
Statistics in metabolomicsfor biomarker research in medicine (GF15-34613L)
Targeted damage of the DNA repair mechanisms as a tool for cancer therapy (NV15‐31604A)
Supporting the sustainability of the Institute of Molecular and Translational Medicine (NPU I LO1304)
Studies of genes and molecular mechanisms involved in regulation of haematopoiesis, their clinical impact and targeted treatment (MSM6198959205)
Personalized treatment of chronic myeloproliferative disorders and myelodysplastic syndrome – a cellular metabolomics study (NT12218)
Biomedicine for regional development and human resources (CZ.1.05/2.1.00/01.0030)
Publication:
16 original papers
1 book chapter
5 most important:
Karlíková R, Mičová K, Najdekr L, Gardlo A, Adam T, Majerová P, Friedecký D, Kováč A. (2017) Metabolic status of CSF distinguishes rats with tauopathy from controls. Alzheimers Res Ther. 9(1):78.
Friedecký D, Mičová K, Faber E, Hrdá M, Široká J, Adam T. (2015) Detailed study of imatinib metabolization using high-resolution mass spectrometry. J Chromatogr A. 1409:173-81.
Mičová K, Friedecký D, Faber E, Adam T. (2012) Isotope dilution direct injection mass spectrometry method for determination of four tyrosine kinase inhibitors in human plasma. Talanta. 93:307-13.
Faber E, Friedecký D, Mičová K, Rožmanová Š, Divoká M, Jarošová M, Indrák K, Adam T. (2012) Imatinib trough plasma levels do not correlate with the response to therapy in patients with chronic myeloid leukemia in routine clinical setting. Annals of Hematology. 91(6): 923-929
Mičová K, Friedecký D, Faber E, Polýnková A, Adam T. (2010) Flow injection analysis vs. ultra high performance liquid chromatography coupled with tandem mass spectrometry for determination of imatinib in human plasma. ClinChimActa. 411:957-1962.